A Chinese website has reportedly posted the first sighting of Martian life in the form of a mysterious figure caught on camera by the Spirit rover: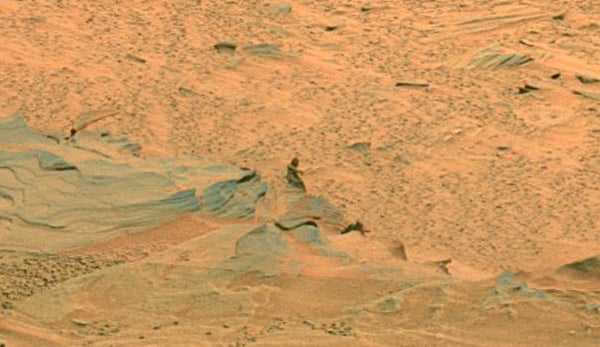 According to the Mail on Sunday, the sighting came after alien hunters spent "years" scouring NASA images for evidence of little green men before unearthing this example.
In fact, the Red Planet's first confirmed inhabitant features in this panorama snapped by Spirit back in November last year. source: the register.co.uk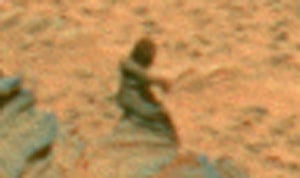 My far fetched guess is that this could be the first glimpse of Pompeii on Mars. If you look at the frozen bodies of
Pompeii
they looks very similar. What do you think? comment...
Thanks anonymous for the link:
www.marsanomolyresearch.com